23. Gilbert Poissant (St. Hillaire, QC) - Variations on Discs, Spirals & Xuanjis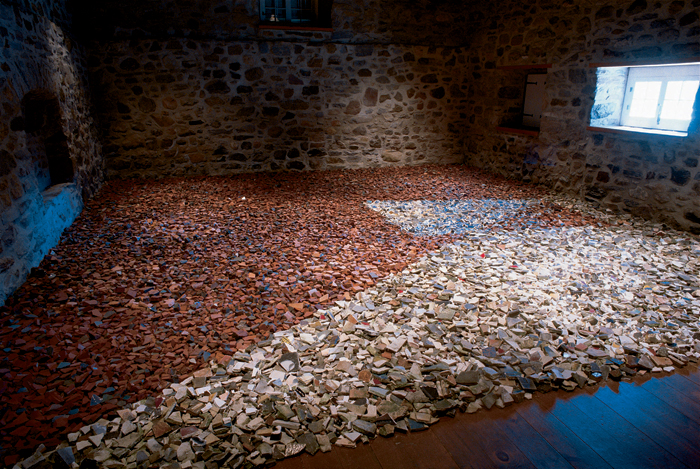 Gilbert Poissant (St. Hilaire, QC), Variations on Discs, Spirals, & Xuanjis, solo exhibition, Canadian Clay and Glass Gallery. Photo: Christian Bernard.
This exhibition presents Poissant's study of different interpretations of the circle, ranging from small objects and vessels to large-scale installations and architectural work. Using the strong symbolism of the circle, the work is infused with an original and metaphoric context.
A ceramist by training, Gilbert Poissant has spent his professional life exploring all aspects of the discipline, placing it fully in the universe of contemporary art. He is recognized for his contributions to public art and has received numerous honours including admission to the Royal Canadian Academy of Arts in 2003.