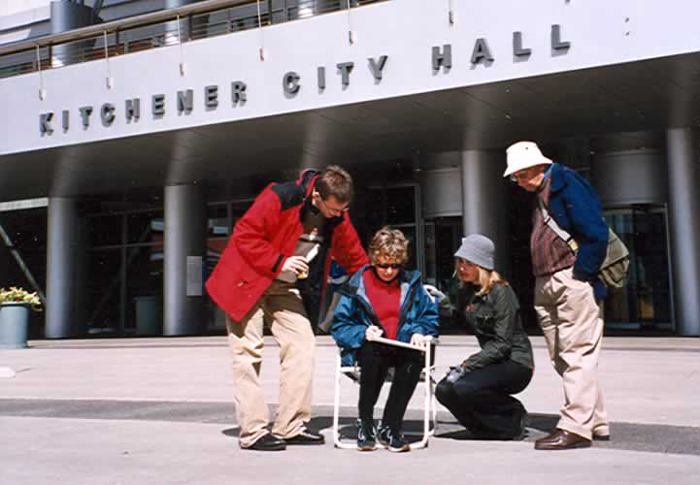 Mimicking the fieldwork of anthropologists or sociologists, Linda Duvall collects and organizes ordinary conversations and other mundane matter. In her projects public knowledge and presentation is posited in contrast to more intimate material.

In one-hour blocks of time, I will do a systematic count of notable features within the environs of Kitchener City Hall. I will focus on the more intangible aspects for my counting. Rather than emphasizing the socioeconomic indicators that are defined in official counts, I will focus on the transitory elements people wearing red socks, noisy cars, squealing children, chirping brown birds.

Linda Duvall has been teaching at University of Saskatchewan for the last 11 years. Her work has been exhibited nationally and internationally, including Guatemala City, London, Barcelona, and Toronto. Most recently she spent a month eavesdropping in County Mayo, Ireland.