David Rokeby - Very Nervous System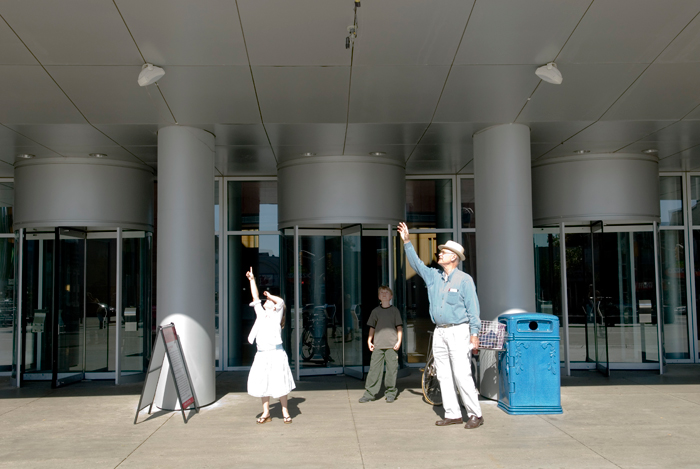 David Rokeby (CA) creates interactive sound and video installations which examine artificial perception and the interaction between bodies and computers. His "Very Nervous System" (VNS) tracking device translates bodily movements into music and was developed into software now widely used by artists.
Very Nervous System is the third generation of interactive sound installations which David has created. In these systems, he uses video cameras, image processors, computers, synthesizers and a sound system to create a space in which the movements of one's body create sound and/or music. It has been primarily presented as an installation in galleries but has also been installed in public outdoor spaces, and has been used in a number of performances.