Jennifer Angus - Arranging Nature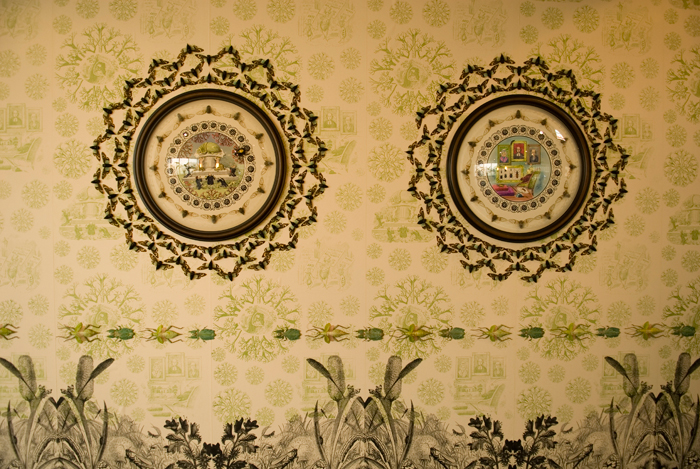 Jennifer Angus (CA currently living in USA) creates large-scale installations featuring exotic petrified bugs camouflaged within a framework of beautiful designs. She examines mankind's relationship with nature and encourages the viewer to see the parallels between insect and human behaviour.
Arranging Nature is a site-specific installation composed of insects pinned directly to a wall in repeating patterns which reference both textiles and wallpaper. A tension is created by the beauty one observes in the pattern and the apprehension we feel toward insects.