Kelly Mark - Commercial Space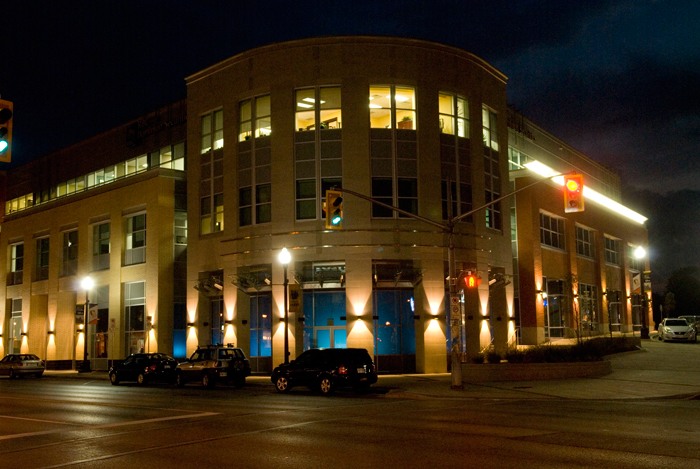 While these new store fronts await a tenant Kelly Mark fills this 'vacant' space with the flickering light of many TV screens, conspiratorially set to the same channel. The viewer sees only the light emitted from the screens... a cartoon plutonium-like glow amplified and pulsing through the space.
Kelly Mark's (CA) installations are characterized by humble, everyday objects enlisted in the creation of Art. She was born in Welland, Ontario and currently lives and works in Toronto.  She completed her Bachelor of Fine Arts degree (w/ a Minor in Art History) in 1994 at the Nova Scotia College of Art & Design (N.S.C.A.D.). Kelly has exhibited widely across Canada, and internationally (including the United States, Australia, & Europe). Venues include: Art Gallery of Ontario (Toronto), The Power Plant (Toronto), Contemporary Art Gallery (Vancouver), Saidye Bronfman Art Center (Montreal), ZieherSmith Gallery (NY), Leadbased (NY), Museum of New Art (Detroit), University of Houston (Texas), Real Art Ways (Hartford), Ikon Gallery (UK), Lisson Gallery (UK), the Physics Room (NZ) and the Henry Art Gallery (Seattle) etc. Kelly Mark has represented Canada at both the Sydney Biennale (1998) and Liverpool Biennale (2006).