Ingrid Bachmann, Ana Rewakowicz & Loraine Oades - Sonar 3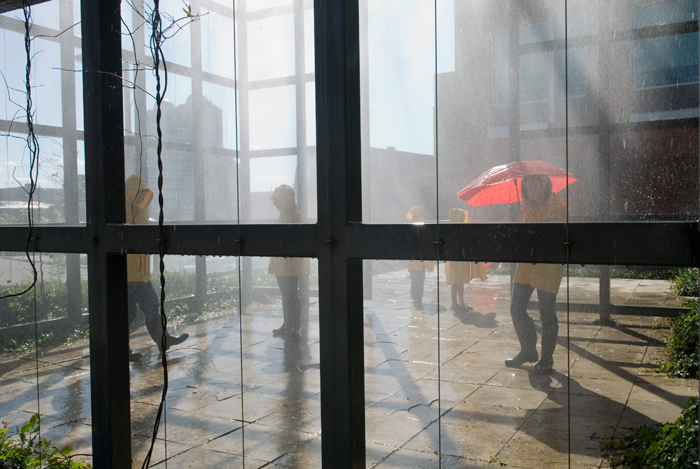 Sonar 3 is an immersive, interactive installation. The central element of this piece is a giant cloud of mist through which the public is invited to walk through and around. The viewer's movement triggers sonar sensors that generate real-time audio compositions based on traces of their activity from within the Kitchener City Hall area.
Collectively the work of Ana Rewakowicz, Ingrid Bachmann & Lorraine Oades encompasses a range of interests and disciplines including video, installation, sound, performance, and interactive digital technologies. Under the name S.U.R.G.E. they participated in CAFKA.01: and then we take Berlin with their project Where is Kaiser Wilhelm's Head?