Image
Caretaker is a body of work that is comprised of a quilt made from care-product packaging, a series of photographs and an accompanying sound installation inspired by the artist's experience contracting COVID-19 in 2022. The quilt utilizes hundreds of cough drop wrappers sewn together with tea bag strings, backed with mask packaging, and filled with batting comprised of deluxe three-ply facial tissue. The associated images and sound components reflect the artist interacting with the quilt in various ways. Through the aforementioned symptom-easing products decorative packaging, Reid was reminded of the late 1800's phenomenon of cigar ribbon quilts, which were created from the ribbons and squares of cigar packaging, evocative of the specific period in time they were made.
The title of this body of work, Caretaker, is a common term that can be analyzed, prompting reflection on how care is given or taken. The photo series focuses on the relationship between the quilt using one body part at a time, creating intimate moments contemplating sickness and care. Caretaker explores questions of commercialized care prevalent in society (heightened during the pandemic) and the role of product based care within contemporary care practices.  
The accompanying soundtrack brings the viewer into the photos: with sounds of the crinkly plastic of the quilt, coughing, brewing tea, and sounds of dispensing hand sanitizer. Visitors can scan a QR code to listen to this recording on their smartphone while touring the exhibition.
Brenda Mabel Reid is an emerging non-binary artist who lives in Kitchener, ON, on the Haldimand Tract. Reid holds a Bachelor of Architectural Studies and a Master of Architecture from the University of Waterloo. They have participated in residencies at the Kitchener-Waterloo Art Gallery, Co-Create Residency in Guelph, Centre[3] for Social and Artistic Practice in Hamilton, and Eastern Edge in St. John's, Newfoundland. Reid's practice explores care, spatial politics and the peculiarity of urban space. Their work often draws on historical care artifacts such as quilts and explores the role of softness in expressing care, often in ways the artist finds humorous or clever.
This exhibition is presented in partnership with Schneider Haus National Historic Site.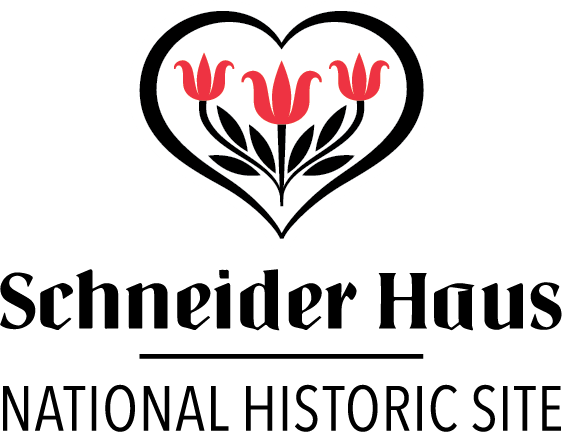 This project is made possible through the support of the Good Foundation, Region of Waterloo Arts Fund and the Keith and Winifred Shantz fund for the arts held by Waterloo Region Community Foundation.