Image
Chips and Cancer is a visual timeline of Esther Slevinsky's breast cancer diagnosis and treatment in 2020/2021, told through a Bayeaux Tapestry scale painting. The work depicts the summary of her cancer journey through a timeline of scenes depicting moments in Slevinsky's daily life, painted in acrylic.
In addition to serving as an outlet to process her cancer experience, the work gives a voice to a journey she felt she walked alone. Slevinsky was diagnosed at the start of the pandemic, which meant attending tests, appointments, and treatments alone. The piece gives her friends and family access to her treatment and experiences, since they were not able to attend in person then.
Slevinsky believes that through shared experiences we create deeper connection, greater compassion, and better awareness. She hopes that Chips and Cancer will impress on people the importance of self-exam and advocating for their own health. Cancer is traumatic and uncertain, but open conversation about cancer can improve awareness and encourage communities to lean into this uncomfortable yet all too common topic, because knowledge reduces fear.
Esther Slevinsky is an acrylic painter from Kincardine, Ontario. An Illustration graduate from ACAD, she started as a mural artist and transitioned to painting on canvas in 2018. She currently resides in Waterloo with her husband and two boys.
This exhibition is presented in partnership with Schneider Haus National Historic Site.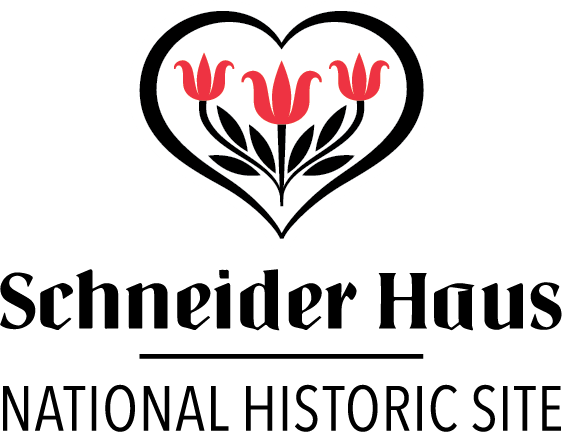 This project is made possible through the support of the Good Foundation, Region of Waterloo Arts Fund and the Keith and Winifred Shantz fund for the arts held by Waterloo Region Community Foundation.