Adonis Flores Betancourt - Machines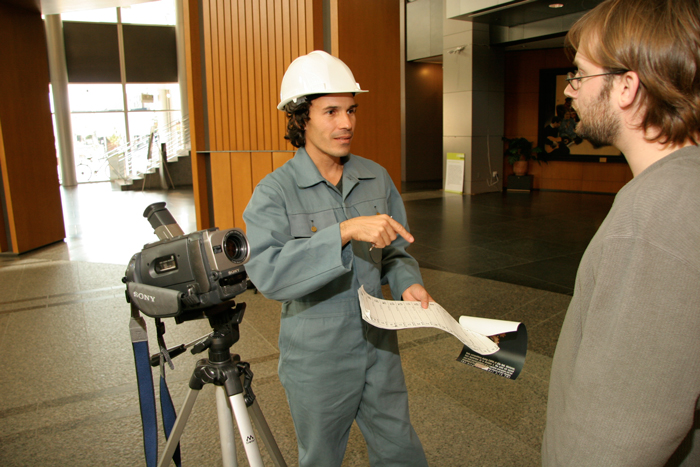 Machines is a performative intervention where the artist invites visitors to make sounds that mimic machines such as blenders, vacuum cleaners, drills etc. The nature of audience participation is a free structured competition for the best imitation of a machine. Competitions will be held daily, and may include prizes awarded to the public such as small toys or other mechanical objects that are loud and noisy in nature.
Adonis Flores Betancourt holds a degree of Architecture of the Universidad Central de Las Villas, Cuba. Public art projects include Spirit (at everyone's service), at the 8th Havana Biennial. Recent group exhibitions include CAFKA.04-peace of mind, Kitchener, Canada; New Routes of Cuban Arts at the National Gallery, Malaysia; Action experience: 30 days, with the Department of Public Interventions, and Closed Circuit at the 8th Havana Biennial; prize winner at several National Salons, Cuba; Exposicion útil, Havana City and Contemporary Art Fair, Hamburg, Germany.
http://www.galerihabana.com/artista.asp?artista=Adonis&apellido1=Flores&id=&art=