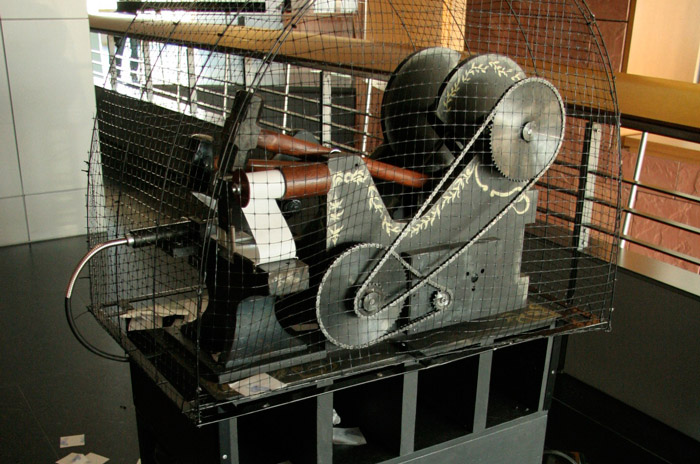 Butterfly Forge raises questions about the industrial production of yesterday and today and the effects on nature. We reproduced a miniature production line where images of a butterfly are stamped out by hammers beating down on an anvil. This is a stark contradiction to the types of products the forging process would traditionally produce. All of this motion is created by a classic looking machine that employs the use of motor, gears and cams. The combination of the above elements forces the viewer to consider how the old manual industry has evolved into today's technology-driven production line, and the implications of these changes on the rest of the world.

Jillian Catton completed a B.A. at the University of Windsor and is currently a 4th year Fine Arts student at the University of Waterloo. She has exhibited at the Eldon Gallery in Waterloo, Wings of Paradise (the Butterfly Museum) in Cambridge and at KOR Gallery in Kitchener.

Jahan Kargar was born in Tehran, Iran and grew up in Windsor. He received a B.AS in Electrical Engineering from the University of Waterloo and he programmed the microcontrollers and designed the circuits and interfaces for this work.

Stefan Smeja graduated from the Furniture Design Program at Sheridan College and is working towards his MFA at the University of Waterloo while teaching at the School of Arts, Animation & Design at Sheridan College.