Paul Matosic - Deconstructed New Technology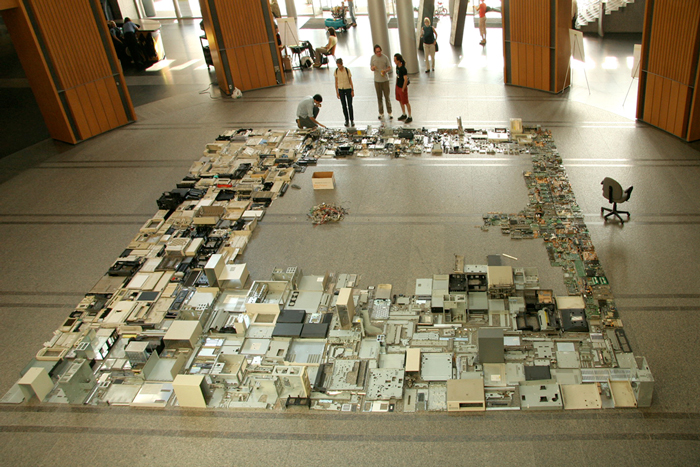 Deconstructed New Technology consists of individual parts and elements of old obsolete technologies taken apart and rearranged in methodical and geometric patterns to form a landscape of plastic and metal. As much an installation as it is a process sculpture, viewers will witness ongoing changes in the work as the artist continues to deconstruct and reorganize the individual elements while adding new ones.
Installation film and multimedia artist Paul Matosic graduated with a BA from North Staffordshire Polytechnic and received his MA from Nottingham Polytechnic. His solo and two-person exhibitions include Nottingham Castle Art Gallery; Prema Arts Centre, Gloucestershire; Ferens Gallery, Hull; and Herbert Art Gallery, Coventry. Collective exhibitions include YAH Arts Festival at St. Mary's Church, Nottingham; Surface Gallery, Nottingham; Backfabrik, Berlin; Northern Quarter Gallery, Manchester; and New British Art at Stadbiblioteket, Sweden. Matosic's installations use items that have been deemed useless and obsolete as a way to challenge Western consumerist attitudes. Recent works have focussed on redundant packaging material combined with neon light.