Doris Kuwert - Jumps Forming a Cloud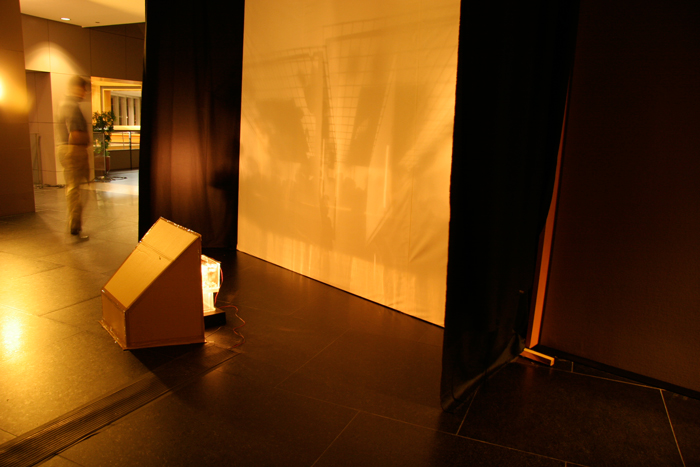 Jumps Forming a Cloud is a kinetic installation where the action in a transparent box is projected onto the wall. The projected shadow image is enlarged to 3 by 5 meters. Inside the box styrofoam chips whirl in the airflow of a fan, gaining speed until the friction causes electrostatic loading in the chips, causing them to stick together and pause. When pausing, the single chips tremble on the sides of the box until the action starts over again.
Doris Kuwert was born in Bückeburg in 1952 and completed her studies at the Rietveld Academie Amsterdam and the Academy of Fine Arts, Berlin. Recent solo exhibitions include Office Otto Koch in Dessau, Germany; LEscaut in Brussels, Belgium; and Gallery VOXXX in Chemnitz, Germany. Group exhibitions include: Project Shenzhen at the Shenzhen Museum in China; Berlin Dialogues at the Kalmar Konstmuseum in Sweden; Operational Tests at K3 in Hamburg and Hallen für Kunst in Freiburg, Germany; Over Normal Zero, a joint Swedish-German exhibition in a former waste water pumping plant in Berlin and at Gallery Algarden in Boras, Sweden; Lines of Escape at Sacrow Castle near Potsdam, Germany; and To and Fro at Experimental Intermedia in Gent, Belgium.